Description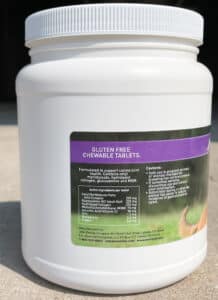 Myristol Canine is formulated for canine joint support. Contains cetyl myristoleate, hydrolyzed collagen, glucosamine and MSM.
For Canine use only.
Myristol is recommended to comprehensively promote, support and maintain joint health in dogs. We are committed to providing your dog with a trustworthy and safe supplement. Ingredients are of the highest quality and processing available.